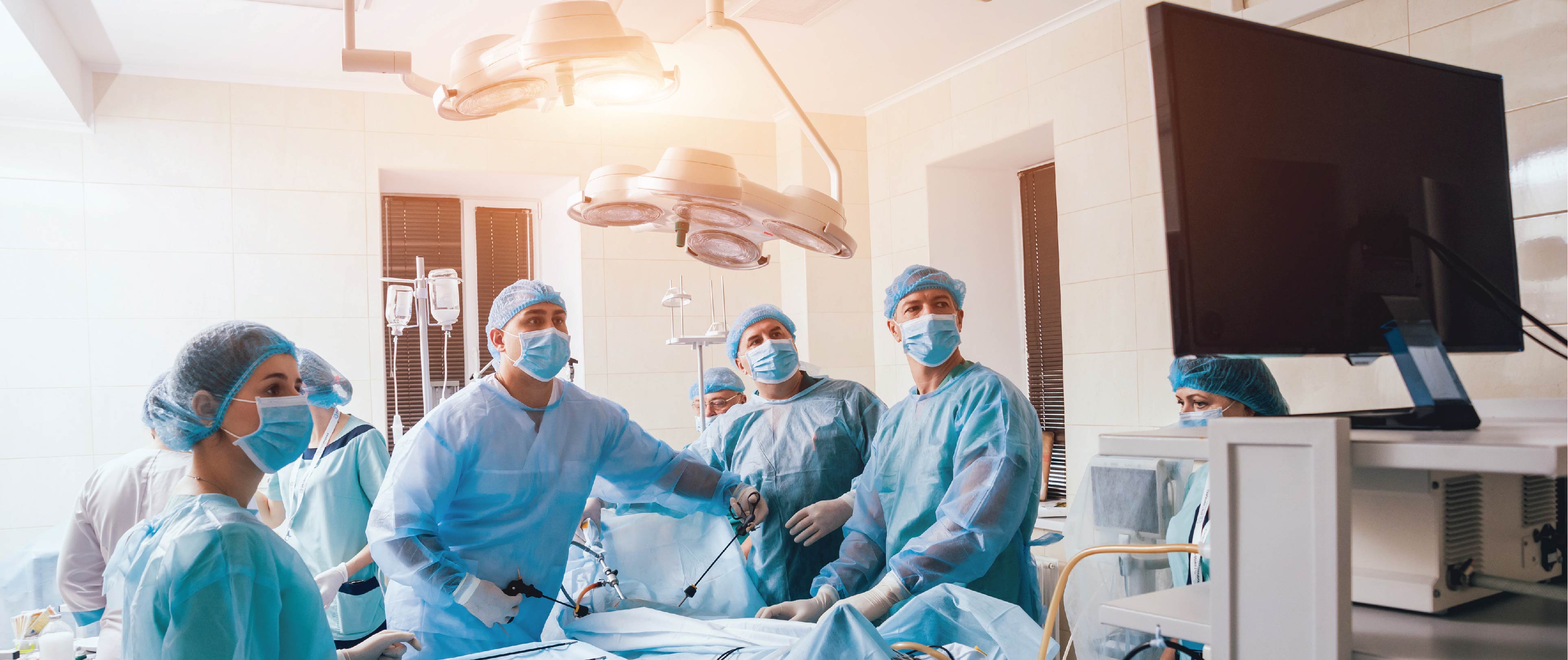 What Do You Need to Know About Key Hole Spine Surgery?
By Medical Expert Team
Nov 09 , 2020 | 2 min read
Your Clap has been added.
Thanks for your consideration
Share Link has been copied to the clipboard.
Here is the link https://www.maxhealthcare.in/blogs/what-do-you-need-know-about-key-hole-spine-surgery
It is also called Minimally Invasive Spine Surgery.
Our society has many myths about spine surgery.
Decision of spine surgery should be based on advice of experts in Spine surgery and not on incidences shared by non-medical people says DR. SANJEEV KUMAR GUPTA Director - Neurosurgery, Max Super Speciality Hospital, Shalimar Bagh.
1. Who will benefit from Key hole spine surgery?
ONE SIDED  DISCHARGE PROLAPSE
UNSTABLE SPINE BODY FRACTURE
Spine body stable fracture
Single level spine tumor
Not all patients for spine surgery will benefit with Key hole surgery. Key hole surgery just reduces the external size of the wound, the actual success of surgery depends on the nerve root decompression and adequate disc or bony removal.
2. What are the advantages of Key hole spine surgery?
Same day mobilization
Next day discharge
Muscle tissue is pushed aside rather than disrupted
Very less surgery site pain
Less blood loss
One inch incision
Stitch less surgery
No need for bed rest
Can climb stairs the next day
One can place multiple spine fixation screws through few small holes
Can be done under local anaesthesiae(not always)
Traditional open spine surgery requires a large muscle-tearing incision, longer hospital stay and a long recovery period.
3.  Why will spine surgery fail?
Delay In Surgery By The Patient due To Spine Surgery Fear. However, there have been significant developments in the spine surgery in the form of equipment like endoscope, miscroscope and surgical microtools.
4. What is the role of belt/brace after Key Hole Spine Surgery?
Although most patients are provided a brace, this is for comfort only. The use of minimally invasive techniques that preserve muscle function, along with specialized implants that act as an internal brace, allows one to avoid having to wear a brace. Most patients find that the brace improves their pain for about 1-2 weeks, and thereafter it is only worn occasionally.
5. How long will I be in the hospital?
After a Key Hole disc surgery patient can go home in the evening or next day morning. In spine fusion  surgery , open procedure will need 5-7 days of stay whereas Key hole surgery will 2-3 days of stay.
6. When can I go back to work after Key Hole Spine Surgery?
The decision to return to work should be individualized to the patient, as well as the patient's occupation.
For patients with sedentary jobs, such as office work, a minimally invasive discectomy would allow that patient to begin part-time work within 1-2 weeks.
For a larger surgery such as a fusion, this may take 4-6 weeks.
7. Will I need Physiotherapy after Key Hole Surgery?
Physiotherapy helps in rapid recovery. After 1 week of surgery muscle strengthening exercises are started. It is advisable to continue these exercises at home as a part of routine to prevent recurrent episodes of low back pain.
You can also hire a physiotherapist at home from Maxathome.
8. How is Key Hole surgery performed?
Key hole surgery is performed through a serial dilator system which splits the muscle on one side rather than cutting the muscle
Checkout the Minimally Invasive Spine Surgery (MISS) for Spine Patients
Written and Verified by:
Medical Expert Team
Related Blogs
Blogs by Doctor
---
Related Blogs
Blogs by Doctor
---